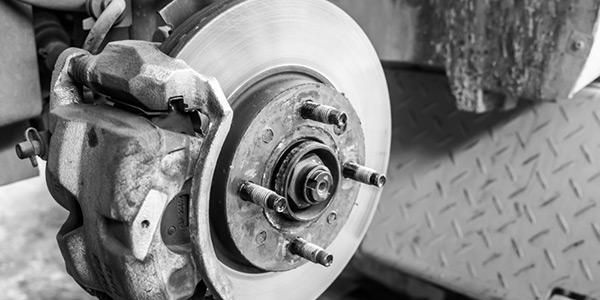 In striving to offer our customers nothing short of exceptional service, Brownwood Glass & Alignment is here to offer you a complete range of chassis repair services and other necessities. Take a look at just a few of the ways we're dedicated to bringing you the services you need, to keep your auto functioning at its highest level:
Complete brake services: Whether you're seeking routine pad replacements or are in need of brake repairs for any reason, we're dedicated to delivering quality throughout our brake services. We only use top-quality NAPA pads and shoes and have over 30 years in brake service experience—giving us the edge when dealing with ABS systems on virtually any sized vehicle.
Chassis Repair: Did you know that high-quality struts and shocks can help you brake up to ten feet sooner than those that are worn or outdated? If you're experiencing stiffness when turning the wheel, uneven tire wear or excessive bouncing while driving, let us take a look at your struts and shocks. We'll service them quickly, to have you back on the road safely in no time at all! We also service tie rods and other essential chassis components, to give you peace of mind regarding this integral system of your vehicle.
State inspections
As a vehicle owner, part of keeping your auto up to the highest quality standards means adhering to the numerous state inspections that must be passed. We're adept at inspecting all facets of your auto's functionality and can assure the keen observation of any number of components, including:
Proof of current liability insurance
Vehicle horn
Windshield wipers
Mirrors (must have at least one rearview)
Steering
Brake function, including parking brake
Tires/wheels
Rear red reflectors
Turn signal lamps and lenses

Exhaust system
Beam indicator (head lamp)
Tail lamps and lenses
Brake lamps and lenses
License plate lamp
Motor, serial or V.I.N. number
Window tinting
Gas cap
Head lamps and lenses
Most inspections take about 30 minutes to complete and our inspection hours are from 7 a.m. to 6 p.m., Monday through Friday. We offer two inspection bays and two full-time inspectors for your convenience. Contact us today for brake services, auto glass repair, tire alignments, and more in Brownwood, Brown County, Early, and Bangs, TX!