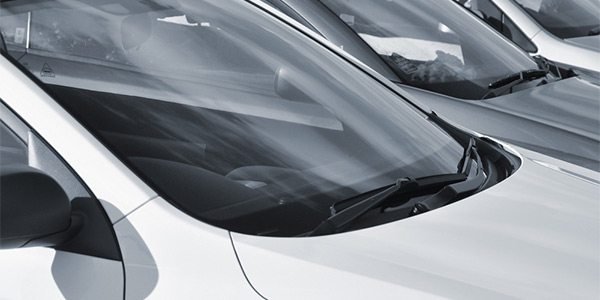 At Brownwood Glass & Alignment, we're known for more than just our tire products—we're also widely praised as the most accomplished provider of auto glass repair in Brownwood, Brown County, Early, and Bangs, TX. We're the experts when it comes to repairs and installations. Our many decades of auto glass experience lend themselves to our craft and we ensure that no matter your glass needs, we meet and exceed them to deliver a quality product that's beyond your every expectation.
We specialize primarily in windshield services, but our gamut of services extends far beyond this to encompass virtually every glass surface on your vehicle. Take a look at just some of the ways we're dedicated to absolving your auto glass of imperfections:
Chip repairs: Road debris can wreck havoc on auto glass, leaving chips and divots that can create future problems for windshields. If your windshield is full of chips or you're concerned about one spot in particular, let us assess the damage and repair the imperfection to keep your glass in great condition and your view unobstructed by this imperfection.
Windshield replacements: Whether you've been in an accident that has caused your windshield to crack and spider or you're dealing with long-term damage sustained from compromised glass, we're on hand to restore your windshield to a factory-new condition. We offer full windshield replacements for most vehicles and work with only the highest quality glass products to perform an optimal replacement.
Custom glass cutting: For commercial or off road vehicles, we're proud to offer full service custom glass cutting to fit your needs. We cut and install flat laminated glass to fit your specific requirements and can tailor your new installation to serve you, no matter the application.
Our auto glass services don't stop with these specialties—we're proud to offer any glass services you may need to keep your auto in top aesthetic condition.
LYNX certified installer
In keeping with our reputation for offering quality glass and tire repair in Brownwood, Brown County, Early, and Bangs, TX, Brownwood Glass & Alignment is delighted to be a LYNX certified installer of exceptional products, as well as a seasoned insurance claims handler. We'll help you to assess the damage sustained to your glass, make repairs and handle the claims process effectively and efficiently.
Going beyond the call that other providers of auto glass repair in Brownwood, TX answer to, we also support the repair of PPG glass products, ensuring durability, sustainability and resilience. For more information about our auto glass services, brake services, or tire repair, or for information about the quality products that we use, please don't hesitate to contact us at 325-646-0435.