Auto Repair Shop in Brownwood, TX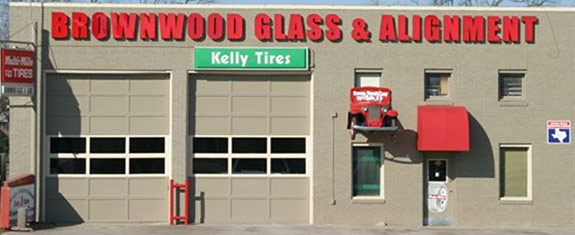 Specializing in auto glass repairs and the full gamut of wheel alignment services, Brownwood Glass & Alignment is your trusted source for top-quality automotive services in Brownwood, Brown County, Early, and Bangs, TX. We use state-of-the-art brands and expert knowledge to ensure that you drive away safely and sustainably in a vehicle that both looks and functions great.
Your Trusted Mechanics
With more than three decades in the business of dealing with auto glass and vehicle alignment issues, Brownwood Glass & Alignment is proud to be the most knowledgeable auto repair shop and provider of these niche auto services to Brownwood and the surrounding areas. We understand the importance of having pristine glass and precise alignment, no matter the vehicle—without these two facets of operation in tip-top shape, your safety as a driver and the safety of those around you can be compromised. We go out of our way to make sure that you have a clear line of sight and an alignment that's perfect to the degree!
As the premier auto repair shop in Brownwood, TX, we take it upon ourselves to restore your vehicle's glass to its highest degree of integrity. Whether it's a crack or chip, brought on by an accident or road debris, we're saddled with the experience to make the damage a thing of the past. And, while you're with us for auto glass work, let us take a look at your wheels, where we'll employ our decades of expertise to ensure that you have optimally functioning brake services, pinpoint alignment and struts that function like new! Contact us today! Take a look at just a few more reasons Brownwood Glass & Alignment is the number one destination for those drivers seeking glass replacement and unparalleled wheel-related maintenance:
We utilize only the best vehicle parts from trusted brands like Yokohama, Cooper, Nitto, Multi Mile, Toyo, Pirelli, Michelin, Goodyear and many others.
Our auto glass services encompass any need, from windshield repair to custom-cut laminated glass for commercial and off-road vehicles.
Our experienced techs have over 30 years of hands-on, professional experience.
We are a family-owned and operated auto repair shop.
We are a NAPA Quality Care Auto Center.